Pillars Wing Crawl |
Saturday August 26th, 2023 1PM to 7PM
Join 1,000 Wing Enthusiasts as they crawl the bars of Lakewood, searching for the answer to the eternal question of who has the best wings. For $40, you will receive Crawl credentials, which provide access to the shuttle to hop between locations, and a sample basket of 4 wings (2 of the Buffalo sauce entries and 2 of the open flavor entries) from each of our contestant's locations.
After you have sampled all the flavors and evaluated what each contestant has to offer, you will submit your online vote for your favorite Buffalo Flavor and Open Flavor wings.
Click here for the map of this year's contestants.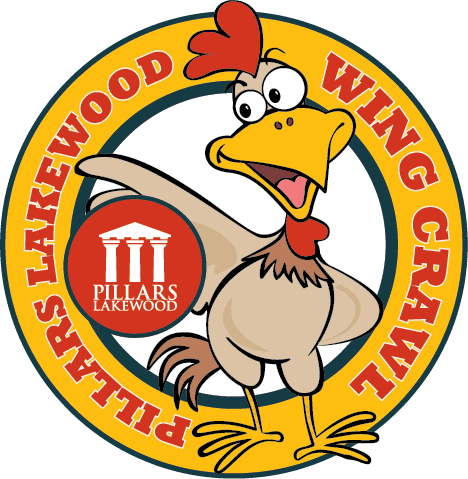 2023 Wing Crawl Contestants